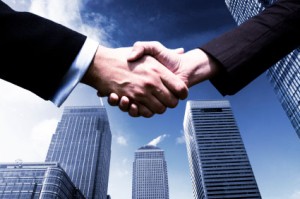 Doing business online is becoming increasingly complicated. We're long past the days of, "If you build it, they will come." For the solo entrepreneur or small business owner, learning how to do everything that is needed to run a business online can easily become a full-time job.
Our service offerings at Frontspace have evolved because we're first and foremost entrepreneurs ourselves. We have had to learn how to do things in the most cost-effective manner that produces the best ROI. We have had to build our own team to get the things done within our company that needs doing. The same team that handles our own projects is also available at your disposal.
Your Partner in the Background
Since 1998, we've been the silent partner for entrepreneurs just like you. We can help relieve you of the burden of figuring out what needs to get done within your business. We can save you time in learning how to do things yourself or finding the people to get the work done.
If you're with an agency or service provider, we can also be your silent partner. Over 50% of our business comes from agencies and service providers. You can rest assured when choosing us as a partner that your clients will receive the same level of service you offer.
Do What You Do Best – We'll Handle the Rest
We believe that every person was put on this planet to do what they are best at doing. What we're best at is putting the pieces together and we can help you do that too. What are you best at? Shouldn't that be where you focus your time and energy?
If you become a Frontspace client, you are not just a number for us. We treat your business like our own. This is why we've retained clients for as long as 15 years.
Take a tour of our website and see some of the most common services our team can provide you with. If you have questions about these services, please contact us.
Not Sure Where To Start?
If you aren't sure where to start, we also offer a Comprehensive Business Audit for a nominal fee. With the CBA, we'll conduct a thorough review of your business to see what you can be doing to improve your marketing to generate more prospects, convert more prospects to paying customers, add additional revenue streams, tighten up your overall marketing efforts and more. We guarantee that implementing the advice given in our CBA will result in a 10x return. (For every dollar you pay, you'll see 10 in increased revenue.) To get started with a CBA, please fill out our contact form and let us know a little about your business. We'll get back to you within 1 working day with pricing.
My team and I look forward to working with you!

CEO, Domainate Incorporated
Frontspace is a division of Domainate Incorporated